5 Tips You Should Know When Buying a Used Car
The process of buying a used car is exciting. To help make your next car-buying experience extraordinary, we at Bill Penney Mitsubishi have put together this guide. Here, you'll find five useful tips that you should know when buying a used car.
Used car shoppers in Huntsville, Athens, and Elkmont should read ahead to learn more about how to tackle the used-car-buying process!
How to Increase Your Trade-In Value
1. Nail Down a Budget that Works for You.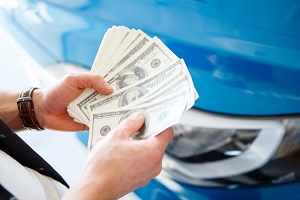 The first thing you need to do when buying a used car is to nail down a budget that works for you. Typically, you should spend no more than 20% of your take-home pay per month on car payments. This will help you manage your other monthly payments while still being able to afford the used vehicle that you need.
2. Create a Wish List and Look Around.
To make sure you get everything you need out of your next used car, you need to make a wish list. Start by listing things you can't live without, like all-wheel drive or a V6 engine. Then, list things that you'd like to have, but could live without, like a surround-sound system or heated seats. Using this wish list, you'll be able to find used vehicles near you that fit your needs.
3. Check the Vehicle's History Report.
After you've found a few vehicles that satisfy your wish list, it's time to do some serious research. You'll want to ask for the vehicle history reports for each vehicle that you're considering. Read through each of them thoroughly and look for serious accidents, large body reconstruction, faulty parts, and recalls.
4. Test Drive the Vehicle.
Once you've decided that the vehicle history reports look good and everything checks out, it's time to take a test drive. A vehicle may seem like the perfect fit for you on paper, but you can't know for sure if it's the best vehicle for you until you get behind the wheel for a test drive. This will show you how it feels to drive, how comfortable it is, and the features it has to offer.
5. Ask Any Questions that You Can Think of.
The final step in the used-car-buying process is to ask every question you can think of. Ask the sales professional that you're working with all kinds of questions including…
Do you have service records for the vehicle?
What is the warranty situation?
Do I need to purchase extended coverage?
Has the vehicle been recalled at any point?
These are just some of the questions you need to ask before buying the vehicle. However, if everything checks out, it's time to sign the papers and take your used car for your first drive.
Ready to Find Your Next Used Car?
We at Bill Penney Mitsubishi hope this tip guide to buying a used car gave you all the information you were looking for. Now that you have a better idea of what buying used is like, we hope you're ready to get shopping.
We offer a wide variety of quality used cars for shoppers in the Huntsville, Athens, and Elkmont area to browse right on our website. When you're ready to purchase your used car, give us a call!