Mitsubishi Vehicle Comparisons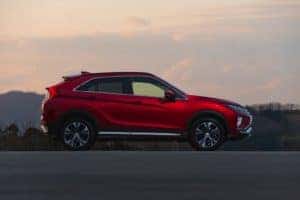 When shopping for your next vehicle throughout the areas of Huntsville, Athens, or Elkmont, Alabama, finding helpful research will aid you in your quest. That's why the Bill Penny Mitsubishi team has created a series of comparison articles between Mitsubishi models and the competition.
On this page, you'll find links to our numerous comparison articles. By reading through them, you'll get better acquainted with the model you're most interested in and discover how it beats out its competitors.
Discover Mitsubishi Models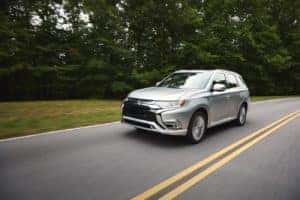 Before selecting your perfect Mitsubishi model, you'll need to be aware of all your options. By reading through our selection of comparisons, you'll discover the variety of Mitsubishi vehicles available. You will also learn about all the features that make each one unique.
For example, you can see how the Mitsubishi Outlander holds up against other similar SUVs in its class in terms of engine power, fuel efficiency, and cargo space.
Our comparisons examine the features that are most important to you so that you are in a better position to make the right financial and lifestyle choice in the end.
Whether you're searching for the best off-roading model or one that will protect your precious cargo on each drive, you can figure out which Mitsubishi best suits you with our comprehensive comparisons.
Mitsubishi Eclipse Cross
Mitsubishi Outlander
Find All the Information You Need
Our comparison articles are filled with valuable vehicle information that can help you make an informed decision about your next Mitsubishi. These are some of the details that you'll find within our comparisons:
Engine specs
Interior dimensions
Infotainment features
Safety technology
We've compiled the most up-to-date information about both Mitsubishi models and their competitors into easy-to-read, accurate comparison guides. All the information you need can be easily accessed in one place for you to read at your convenience.
Read our Mitsubishi Vehicle Reviews
Start Your Search Here
Drivers throughout the Huntsville, Athens, and Elkmont, AL, areas, can start their vehicle search here. All you need to do is select a comparison article that interests you, and you're on your way to finding the ideal Mitsubishi for you.
If you have any questions while reading, contact the team here at Bill Penny Mitsubishi. We would be happy to provide you with more details about the features and specs you're interested in.