Bill Penney Mitsubishi is an automotive haven for those around Huntsville, Athens, and Elkmont. Our dealership exists to enrich the lives of our employees, customers, and the communities that we serve. This aim is achieved by having a servant leadership spirit and following our companies fundamental characteristics.
If you've always aspired to be a part of the automotive world, employment at our dealership could be the ideal fit. We're always looking to add to our stellar team, and a number of different roles are available, giving you the chance to match your skillset with an appropriate position.
What We Offer to Each Employee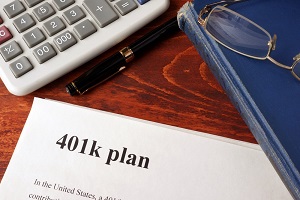 No matter the department you find yourself in, each member of our dealership staff is presented with a number of coverages and benefits. Our aim is to show appreciation for the hard work you deliver on a daily basis.
For instance, a number of different insurance and financial plans are provided such as a 401K plan as well as health, dental, vision, and disability. A life insurance policy is offered, too.
These are just some of the initial perks. The entire list of amenities continues to stretch with inclusions such as:
- Flexible hours and scheduling options available
- Paid training program
- Paid vacation time
- Fast-track promotion capability
- Chaplain service
- Benevolence fund
- Free medical clinic when positioned on company insurance
Finding the Right Fit for Your Talents
Each of the employees on our staff have refined skillsets that allow them to effectively accomplish tasks. We're confident you also have unique abilities so the next step is understanding where you fit in our automotive family.
For example, those that work in our showroom and introduce customers to potential vehicles have advanced people skills, can keep pace in an up-tempo environment, and are able to instill trust and build relationships with anyone searching for a new ride. Perhaps these skills align with your own abilities.
You can also opt for a hands-on approach by applying for a position in our service shop. The certified mechanics and technicians we employ have a deep understanding of how modern cars function, can quickly accomplish routine repairs and procedures, and are always eager to learn more as models continue to become more advanced.
Our financial center provides a similarly enticing opportunity for those that are comfortable crunching numbers and helping motorist develop lifestyle-specific financial plans.
Begin Filling Out Your Application
A link on this page will give you the chance to fill out the application at a time that is most convenient for you. Once you've done so, you'll begin to move through the next steps of the hiring process with guidance and contact from our devoted staff!
Become a Member of Our Dealership team
Bill Penney Mitsubishi strives to place the well-being of our employees first so we can earnestly continue serving those in Huntsville, Athens, and Elkmont. So, get started on your application and, if you have any questions throughout the process, feel free to contact our team!
Sales Hours
256-270-2743
| | |
| --- | --- |
| Monday | 8:30 am - 11:00 pm |
| Tuesday | 8:30 am - 11:00 pm |
| Wednesday | 8:30 am - 11:00 pm |
| Thursday | 8:30 am - 11:00 pm |
| Friday | 8:30 am - 7:30 pm |
| Saturday | 9:00 am - 7:30 pm |
| Sunday | Closed |
Service Hours
(256)678-7995
| | |
| --- | --- |
| Monday | 7:00 am - 11:00 pm |
| Tuesday | 7:00 am - 11:00 pm |
| Wednesday | 7:00 am - 11:00 pm |
| Thursday | 7:00 am - 11:00 pm |
| Friday | 7:00 am - 6:00 pm |
| Saturday | Closed |
| Sunday | Closed |
Parts Hours
866-548-1401
| | |
| --- | --- |
| Monday | 7:00 am - 11:00 pm |
| Tuesday | 7:00 am - 11:00 pm |
| Wednesday | 7:00 am - 11:00 pm |
| Thursday | 7:00 am - 11:00 pm |
| Friday | 7:00 am - 6:00 pm |
| Saturday | 7:00 am - 4:30 pm |
| Sunday | Closed |
Body Shop Hours
(256) 562-0164
| | |
| --- | --- |
| Monday | 7:00 am - 6:00 pm |
| Tuesday | 7:00 am - 6:00 pm |
| Wednesday | 7:00 am - 6:00 pm |
| Thursday | 7:00 am - 6:00 pm |
| Friday | 7:00 am - 6:00 pm |
| Saturday | Closed |
| Sunday | Closed |