Car Buying Guide

At Bill Penney Mitsubishi, we're committed to helping our customers in the Huntsville, Athens, and Elkmont areas at every step along the way to buying a car. That's why we created this car-buying guide.
Check out our guide and then contact us to get your car search started today!
How Pre-Qualifying for an Auto Loan Works
Planning Stage
Decide what kind of vehicle fits your lifestyle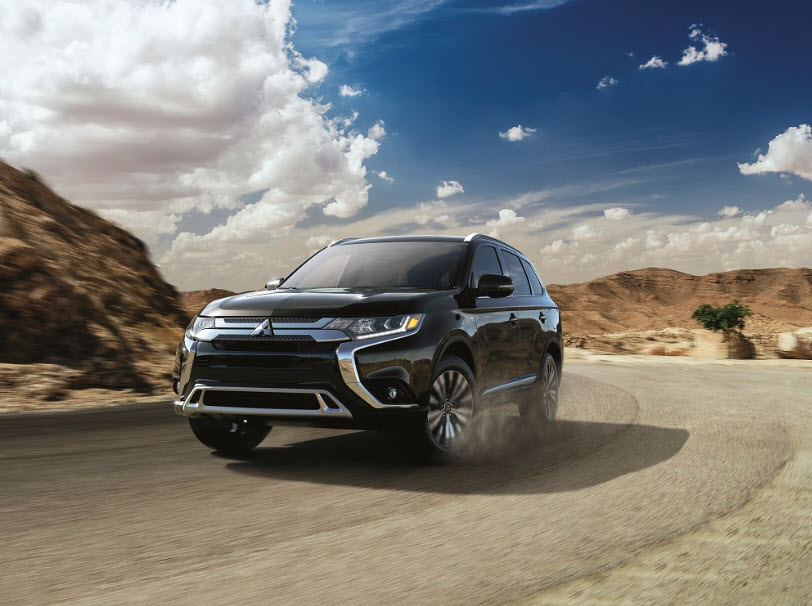 This may seem obvious, but there are so many things to consider when choosing your next set of wheels. We recommend asking yourself questions like:
How many passengers will ride with me?
What kind of MPG do I need?
Do I need All-Wheel Control (AWC)?
How much cargo space do I need?
How much power do I want from the engine?
Do I want a manual or automatic transmission?
Consider your lifestyle when answering these questions. If you have a long commute to work, you might want to look for a vehicle with a higher fuel economy. If you tend to carpool a lot, you may prefer a 3-row SUV like the Mitsubishi Outlander.
Drivers who love heading out on adventures may like a sporty SUV with AWC while thrill-seekers may be more interested in the amount of power under the hood.
You can view your dealership's inventory online to get an idea of what kinds of vehicles are available.
Determine your budget
It's also important to set your budget at the start of your car search. The general guideline is that your monthly car expenses shouldn't be more than 20% of your monthly income. This includes your car payment as well as maintenance, insurance, registration, gas, and anything else.
Knowing your budget can also help you decide on important financing considerations like whether you want a new or used car or if you want to buy or lease.
Car Buying Stage
Work with the sales team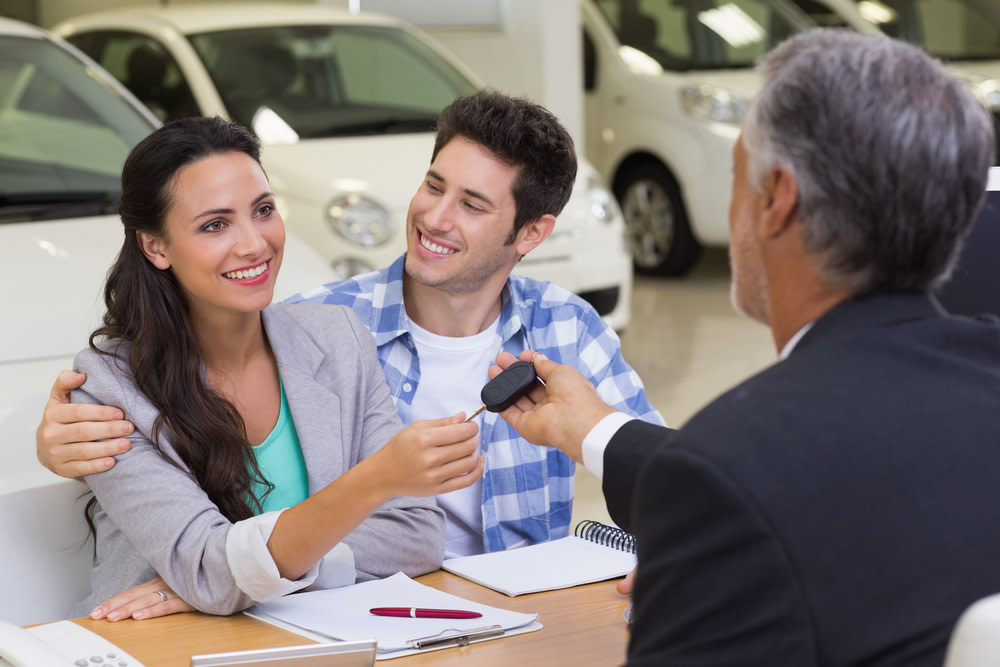 Once you know what kind of vehicle you need, it's time to head to the dealership to check out the inventory in person. At this point, you can work one-on-one with the sales team to hear their recommendations for a model that'll fit your needs.
They'll also get you out for a test drive so you can get first-hand experience and know exactly what it's like to sit behind the wheel.
Visit the finance center
The dealership's finance center is a valuable resource during your car-buying process. This team of experts will sit down with you to talk out your finance needs and help you decide on loan terms that fit your budget. They'll also tell you about buying vs. leasing.
Plus, these auto finance advisors have built up a network of local lenders over the years and can reach out to them on your behalf to help you secure an auto loan with a rate you're happy with.
After Buying Your Car
Stay up-to-date on recommended maintenance
Once you've gone through the car-buying journey, you'll probably be thrilled with the vehicle you now call your own. To keep it in great shape for as long as possible, we recommend being mindful of your car's maintenance needs and scheduling routine service at regular intervals.
The service center team at your dealership can help you know when you're due for maintenance and can provide high-quality automotive service in the state-of-the-art facility on site.
Questions about our Car Buying Guide?
We hope our car-buying guide was helpful for walking you through your car search in the Elkmont, Athens, and Huntsville areas. If you still have any questions or you're eager to get started, reach out to the team at Bill Penney Mitsubishi.
Sales Hours
256-270-2743
| | |
| --- | --- |
| Monday | 8:30 am - 11:00 pm |
| Tuesday | 8:30 am - 11:00 pm |
| Wednesday | 8:30 am - 11:00 pm |
| Thursday | 8:30 am - 11:00 pm |
| Friday | 8:30 am - 7:30 pm |
| Saturday | 9:00 am - 7:30 pm |
| Sunday | Closed |
Service Hours
(256)678-7995
| | |
| --- | --- |
| Monday | 7:00 am - 11:00 pm |
| Tuesday | 7:00 am - 11:00 pm |
| Wednesday | 7:00 am - 11:00 pm |
| Thursday | 7:00 am - 11:00 pm |
| Friday | 7:00 am - 6:00 pm |
| Saturday | Closed |
| Sunday | Closed |
Parts Hours
866-548-1401
| | |
| --- | --- |
| Monday | 7:00 am - 11:00 pm |
| Tuesday | 7:00 am - 11:00 pm |
| Wednesday | 7:00 am - 11:00 pm |
| Thursday | 7:00 am - 11:00 pm |
| Friday | 7:00 am - 6:00 pm |
| Saturday | 7:00 am - 4:30 pm |
| Sunday | Closed |
Body Shop Hours
(256) 562-0164
| | |
| --- | --- |
| Monday | 7:00 am - 6:00 pm |
| Tuesday | 7:00 am - 6:00 pm |
| Wednesday | 7:00 am - 6:00 pm |
| Thursday | 7:00 am - 6:00 pm |
| Friday | 7:00 am - 6:00 pm |
| Saturday | Closed |
| Sunday | Closed |