Brake Repair near Me
Brake repair is a routine yet significant service that your vehicle will need to keep up peak performance around Huntsville, Athens, and Elkmont. Depending on a number of different factors, many of which we'll be talking about in the coming sections, you'll need your brakes repaired on a regular or semi-regular basis.
Certain vehicles will have certain types of brakes which need certain types of repairs, all of which can be handled by the experts at the Bill Penney Mitsubishi Service Center. To learn more about brakes and the brake repair process, keep reading!
How Often Should I Have My Brakes Repaired?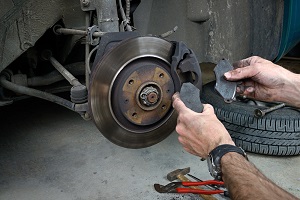 The regularity of brake repairs depends on a number of different factors, yet the usual timeframe ranges somewhere around 50,000 miles.
Now, that number can go as low as 25,000 miles or balloon up to 75,000 miles depending on the type of vehicle and the type of brakes you have. For example, heavy duty trucks and high-performance models will want to have their brakes changed frequently to maintain maximum stopping power. Also, drivers prone to spirited maneuverings at high speed while also want to have regular brake repairs.
Weather is another factor that can play a role, as extreme heat or cold will place greater strain on your brakes. Drum brakes and disc brakes each require slightly different timeframes, as well.
To determine exactly what your model needs, give our technicians the chance to inspect your vehicle's brakes!
How Long Does a Brake Repair Take?


At our service facility, efficient and effective care is key, which is why our brake repairs are kept to a speedy 30-45 minutes.
Brake repairs are a common procedure that all vehicles must go through, giving our technicians plenty of experience. So, no matter what type of make or model you have, the brake repair process will be a simple one. We also have the latest in automotive technology, allowing us to expediate the repairs further.
Signs I Need a Brake Repair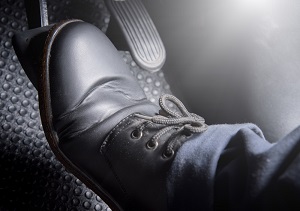 Not sure what is wrong with your brakes? You can tell you need a brake repair by keeping a close eye out for a handful of different signs. A few of the most prevalent include:
Soft Brakes: if you attempt to decelerate and find the brake pedal must be floored before your vehicle begins to slow down, you should consider having your brakes adjusted.
Brake Light: Many modern vehicles will have a specific brake light warning, which indicates that your brakes need to be serviced by a professional.
Pulling or Leaning: If you find that your vehicle drifts to the right or left each time you attempt to brake, this could be a result of worn or malfunctioning brakes.
Noise: If you hear a screech, snarl, or creak when you begin to brake, your brakes will want to be looked over.
Receive a Brake Repair Near You
Brake repairs are a common procedure that you can have quickly accomplished at the Bill Penney Mitsubishi Service Center. So, if you're eager to have your brakes fixed up around Huntsville, Athens, or Elkmont, give us a call today!
Service Hours
(256)678-7995
| | |
| --- | --- |
| Monday | 7:00 am - 11:00 pm |
| Tuesday | 7:00 am - 11:00 pm |
| Wednesday | 7:00 am - 11:00 pm |
| Thursday | 7:00 am - 11:00 pm |
| Friday | 7:00 am - 6:00 pm |
| Saturday | Closed |
| Sunday | Closed |